How to choose a good listing agent
Home selling can be a stressful experience, especially if you aren't quite sure what you're doing.
Hiring a listing agent is one of the best decisions you'll make if you're unfamiliar with the home-selling landscape.
But, hold on—don't just hire any listing agent because everyone will claim to be the best in the area.
Rather, look for the qualities listed below to help you make your choice:
Your listing agent should be honest and realistic.
Don't settle for a listing agent who flatters you by overestimating the value and features of your property. You want someone who will help you identify flaws and areas you can improve (without overspending) to increase the value of your home.
Your listing agent should have local expertise.
You don't want to work with a listing agent who is clueless about your neighborhood. Choose someone who specializes in the area and can come up with an effective marketing plan to help you sell your home.
Your listing agent can come from referrals of friends and family.
Asking the people you trust for recommendations is one of the easiest ways to choose a listing agent. Of course, you shouldn't hire a recommended Realtor right off the bat, which leads us to the next advice…
Your listing agent should answer any and all of your questions.
Once you've found a promising listing agent, go ahead and invite them for an interview. Realtors usually prepare a presentation that's long on their accomplishments. Allow them their presentation.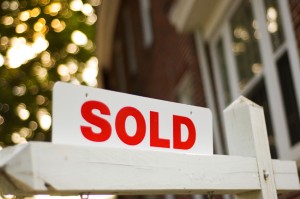 Then, ask your questions. For example:
How many homes did you sell the previous year?
Have you prepared a marketing plan for my home?
Are you a member of the National Association of Realtors?
If so, have you earned any Realtor designations (a good sign if they have)?
Can you recommend dependable contractors for possible renovations?
What moving companies can you recommend?
In addition, Realtor.com suggests that home sellers ask the following questions:
"How often should I expect to hear from you when my home is on the market?"
"Will you provide me with regular feedback and updates about potential buyers?"
"Where will you look for buyers?"
Choose a Realtor thoughtfully. Remember, the listing agent you hire will help pave the way for a successful real estate transaction.
For more information on home selling and other related queries, give Nordine Realtors a call at 310-379-8800.