Foreclosures in South Bay, CA
As much as property owners would like to avoid foreclosure, some are unable to bounce back from their mortgage problems and are forced to go through this ordeal.
South Bay residents are no stranger to expropriation.
What follows is a report on how some communities in the region are doing in terms of mortgage payments and foreclosures.
Manhattan Beach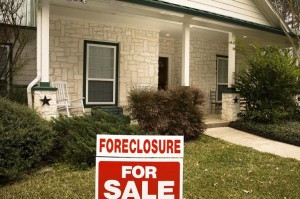 Six properties in Manhattan Beach have been given a Notice of Default in September 2014, making that the highest number of foreclosure filings in the area over the past year—but that's only 0 .4% of Los Angeles County's total.
According to RealtyTrac.com,…
Manhattan Beach had 5 pre-foreclosures from January to June 2015. There were 8 auctioned foreclosures while only 1was claimed by the bank during that same period.
These significantly low numbers reflect the diligence with which residentsof Manhattan Beach keep their mortgage payments current.
The Palos Verdes Peninsula
In June 2015, half of the properties with active foreclosures underwent pre-foreclosure while the other half went up for auction.
An 80% decrease in pre-foreclosures reduced dispossession activity from April to June. Also, there have been only 4 REO foreclosures since the beginning of the year.
The people of Palos Verdes Peninsula have been conscientiously paying their mortgage, as only 1 in every 4,904 housing units has been put through foreclosure actions.
Inglewood
A 4.3% increase in pre-foreclosures from May to June 2015 has been observed by RealtyTrac.com in Inglewood. However, foreclosure auctioning declined by 18.2% and REO foreclosures dropped 36.4% lower than last month.
These events brought a slight decrease in Inglewood's foreclosure activity. Still, it is nothing compared to the November 2014 decline when less than 40 foreclosures were filed.
Inglewood is on its way to bouncing back from the high foreclosure rates of previous months.
You can find out more about the foreclosure trends of the other areas in South Bay by visiting Trends.PropertyRadar.com or RealtyTrac.com.
For information on foreclosed properties and other related queries, give Nordine Realtors a call at 310-379-8800.